Introduction
For many years Silap offers its customers a quality powder painting of the items produced, but nowadays it needs something new, something that let a "simple" piece of metal sheet to create emotion just by looking at or touching it.
The solution
This is the main reason that lead Silap to the world of decoration by sublimation. This technology, already widely used in the field of textiles, it is rather a novelty in the field of sheet metal (intended as application of the decorations to a metal sheet); precisely for this reason Silap wanted to experience this new application, which according to recent tests it's producing excellent results, and offer again to Silap customers a service that is up to their standards.
The technology
For sublimation means the process that transforms a solid material in a gaseous state without passing through the liquid state; this step is a function of the temperature and pressure at which the process takes place. The decoration by sublimation necessarily apply after the piece is painted , because is not a substitute for painting but additive.
The benefits
| | | |
| --- | --- | --- |
| | | |
| With more than 1000 different effects available the limit is only imagination! | Possibility to decorate extruded and shaped sheet metal profiles and also flat metal sheets | Because the decoration is inside the base paint layer, this technology ensures a higher quality of finish |
The decoration process
The decoration by sublimation is obtained by following these steps:
Painting: apply a coat of polyurethane-based powder paint of the desired color, and if required you can use the special powder which have been treated with special components to get pearlescent effects, metallized or photoluminescent effect, or modify its properties by applying an anti-bacterial or anti-slip component to the base color
Film coating: apply on the pieces to decorate the special film that contain the desired design, printed with sublimatic inks. The decor you choose can be standard or customized according to customer requirements
Sublimation: insert the artifacts in a special decoration system that transform inks to gaseous inks allow them to move into the layer of paint previously cured
End of the process: out of the oven, it can easily remove the surface film with no more ink, leaving the pieces completely decorated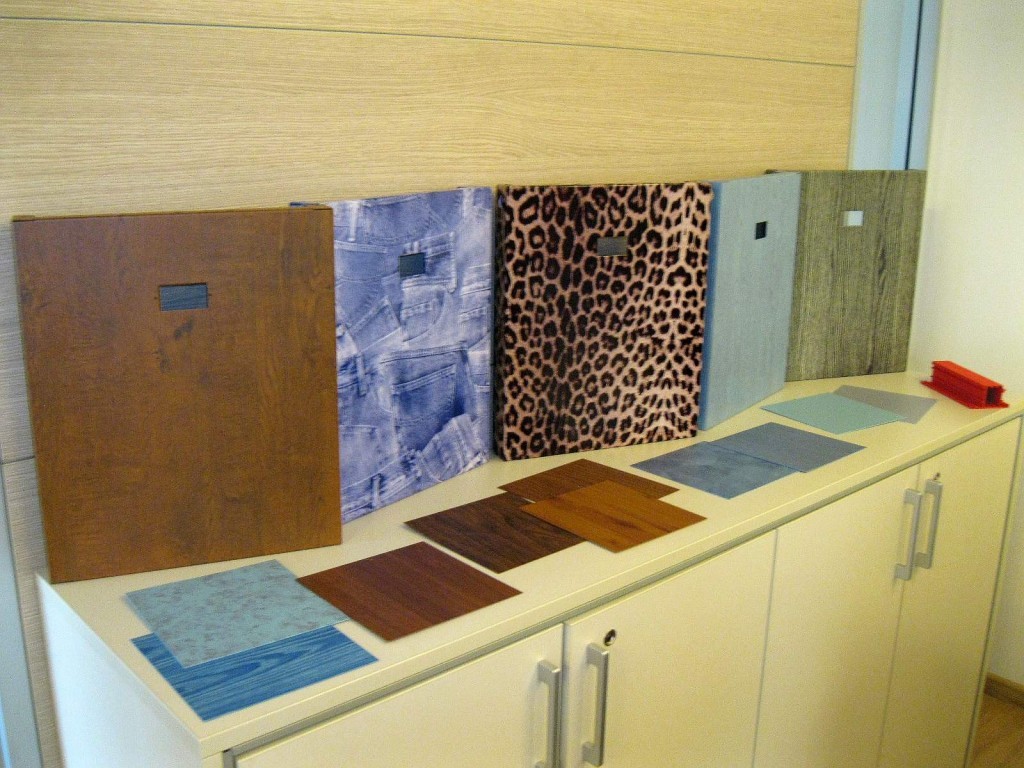 We want to focus on the third step of the process, which is very important because distinguishes this technology from other similar: the inks contained in the sublimatic film, have the characteristic to penetrate partially inside the layer of paint applied in the first step of the process, making impossible to remove the applied decoration.
Decoration effects examples
To prove quality of the coating by sublimation, in the document below are listed the certifications obtained and an accelerated aging test, the passing of which provides a necessary condition for using the coated products by sublimation for outdoor use.