UV LED System: one product, many uses
Our UV LED solution is complete and flexible, ideal for automatic machines but also for small plants due to its scalability, which makes it possible to compose the most suitable system to the most various application requirements. We are able to retrofit existing machines, in order to update your system containing the expense, which would otherwise be much higher in the case of replacement of an entire machine. The degree of integration generally includes on / off signals, the ready status of the system (depending on the diagnostics of each lamp connected to the system) and possibly interlocking signals connected directly to the lamps and managed via safety modules or relays. For any further request, contact our sales representative.
UV LED System includes one or more UV LED lamps of variable size and power and a CTRL RACK unit that is able to power, control and manage all the functions of the lamps connected to it.
Everything under control with CTRL RACK
CTRL RACK allows to supply and control the lamps connected to it in a simple way, connecting two cables for each lamp, one for the power supply (it can be from 3 or 7 poles depending on the size of the lamp) and one for the interface of control. The power supply can be 230Vac (up to 2kW of power) or three-phase 400Vac (powers> 2kW).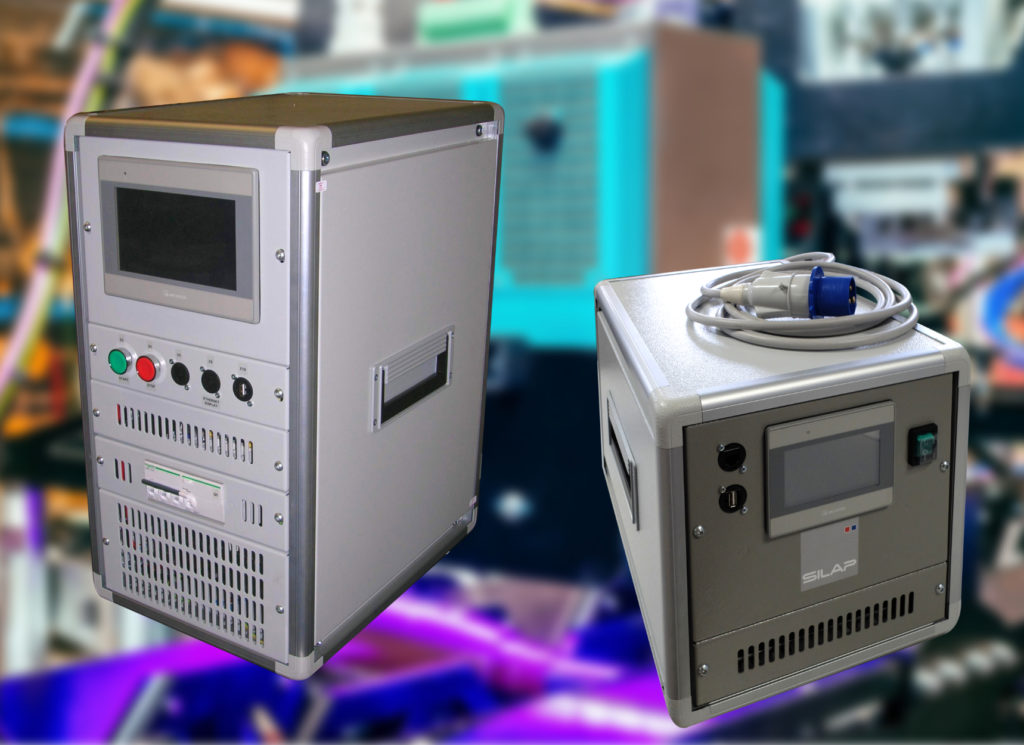 The product has a touchscreen screen (4.3 " or 7 " depending on the size of the CTRL RACK) with a simple and intuitive interface, which allows you to keep an eye on all the available functions: from the configuration of the lamps to the setting of power per single segment, from diagnostics to remote control of the system, everything is under control.
For more information see the page dedicated to the CTRL RACK product.
| | |
| --- | --- |
| | CTRL RACK – UV LED power supply and control system |
DROLED L7x UV LED lamps: power and flexibility
The UV LED lamps of Droled L7x series are offered in different powers and with various optical systems that allow the modeling of the emitted light making these lamps suitable for many applications, such as: screen printing, pad printing, offset printing, flexo and digital printing.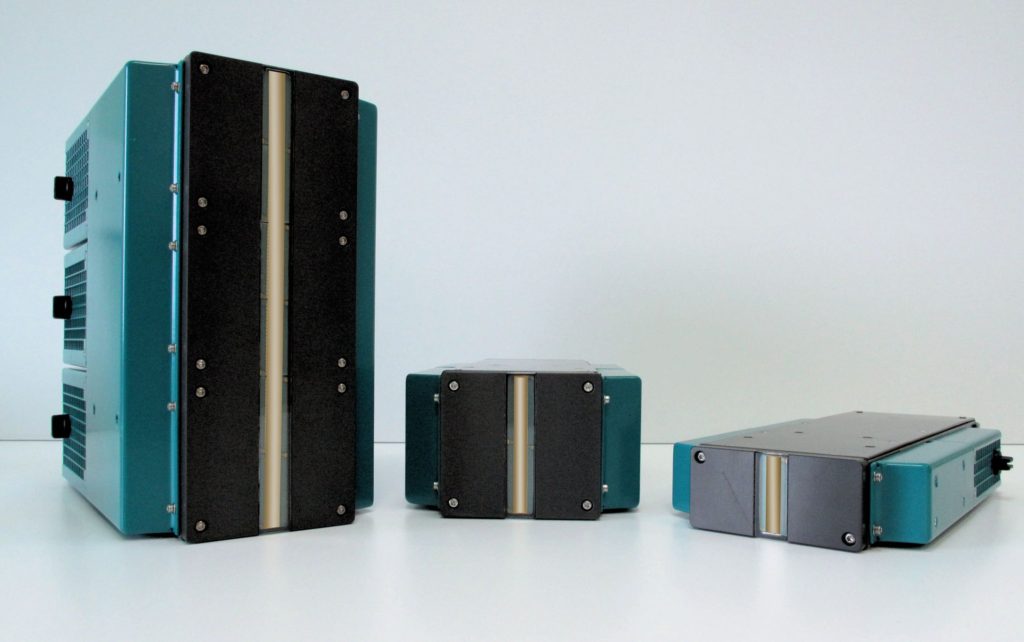 UV LED DROLED lamps emit a different spectrum than traditional UV lamps, because the emission peak is much more selective and centered on specific wavelengths; for this reason it is necessary to use products (paints, inks, etc.) specifically designed to react to UV LED light.
For more information see the page dedicated to the UV LED DROLED L7x product.
| | |
| --- | --- |
| | DROLED L7x UV LED lamp |
For further needs you can contact us at the addresses listed on our contact page. We will be happy to provide you all information to meet your needs.